Care Home Facility Management Services
Taking care of patients is hard enough without having to worry about the repairs and maintenance of your premises too and that is why Parkside Facility Services are now offering care home facility management services too.
We have a vast experience of working with educational and domestic clients, working on a wide variety of projects that span throughout all of the services that we offer, completing them within budget and promptly.
Why PFS is the right choice
Whatever the problem you could be facing, PFS can offer you solution as although we are one company, we have a large network of fully qualified and experienced tradesman ready to provide you with the help you need to get your care home back to regulation standards and aid you to comply with the latest requirements across the industry.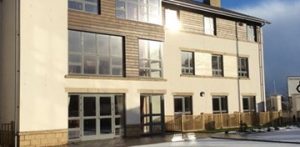 Want to find out more our Care Home Facility Management Services?