Whether you are looking to have a domestic/commercial boiler serviced or need a larger scale project done, PFS have the perfect team of engineers ready to help your project complete within the timescale you need and we can tailor a service around the requirements that you may have.
Complying to all of the latest regulations and legal obligations that could be required, all of the plumbing work that we provide to our clients is completed to a leading standard and finished with precision.
The team specialise in a wide number of services, from gas testing and certification through to complete bathroom and kitchen fitting, with everything else in between, making PFS the perfect solution to your plumbing needs.
Remember that as PFS is a complete company, we can supply you with all of the tradesmen required to be able to ensure that the work you need completing is done so without issue, allowing us to eliminate the need for further third party contractors and dealing with all aspects of the work internally.
Why PFS is the right choice
The plumbing team at PFS are experts in the discipline and have been a large integral part of a wide number of the projects that we have completed for clients previously.
Widely experienced, professional and fully qualified team that provide only the highest standard of work in each and every plumbing project that we undertake.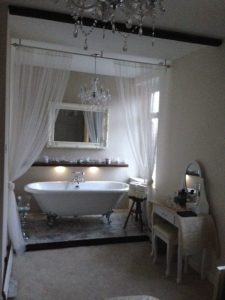 Want to find out more about our plumbing services?