We know that making sure that your business or educational establishment is cleaned to the highest standard is vital as this makes an impact on how visitors and potential visitors view your organisation.
That is why at PFS we only use the highest calibre of equipment, products and professionals on all of the cleaning services that we offer, spanning from contract cleaning and industrial cleaning through to COSHH, ground maintenance and window cleaning.
PFS never compromise on quality of service and that means that we ensure to use locally managed teams that are available to carry out everything from deep cleaning down to daily cleaning contracts, ensuring that your business or organisation is shown in the manner that you intend it to be.
Our ground maintenance and general cleaning maintenance services are not only vital to ensure that you provide visitors and clients with the image that you wish to present but they also ensure that you are keeping a good level of care towards the buildings and grounds that you occupy.
Taking care of these areas helps to ensure that your building is kept to a high standard while limiting the risk of the need for general repairs being required due to elements outside of human control.
Why PFS is the right choice
At PFS we take pride in the fact that we can offer you a solution to suit any requirements that you have and can tailor a package suitable for your budget based on the work that you require, so that you only pay for what you need.
Whether you require a team of cleaners to conduct a deep clean within our building or need to appoint a temporary caretaker to oversee sickness or leave, PFS can offer you the solution.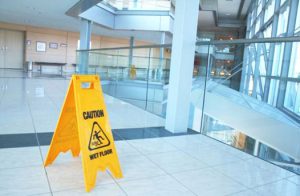 Want to find out more about contract cleaning?